SunFest Music Festival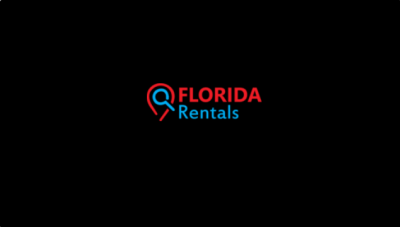 Event Start Date :
December ,
Event End Date :
December ,
Venue / Location :
Flager Drive, Downtown West Palm Beach
Important Update: Due to the outburst of the COVID-19 pandemic, the Organizers have canceled the SuniFest Music Festival 2020. As per the official website, "Sadly for the first time in our 38 year history, SunFest is canceled."
Get Into a SunFest State of Mind!
Let the rays of the sun caress your skin and the cool ocean breeze cuddles your hair while you are fully immersed in the vibrant musical acts performed live in Flager Drive, downtown West Palm Beach.
Book your tickets for the biggest music carnival in Florida – SunFest Music Festiva. Stay at West Palm Beach vacation rentals, and make your vacation an indelible one.
Produced by SunFest of Palm Beach County, Inc. and sponsored by some of the world's biggest brands, including Ford, Tire Kingdom, Captain Morgan, JetBlue, Xfinity, and Miller Lite, the SunFest Music Festival welcomes more than 130,000 fans to West Palm Beach.
It is the largest waterfront music and art festival in the Sunshine State and will be held in the last week of May 2020. The festival was first celebrated in 1982. Both the festival and the patrons play a big role in the local economy.
What Does SunFest Music Festival Feature?
The four-day musical and art festival features live music with a range of musical styles such as Hip-Hop, Funk, Reggae, Rock & Roll, Southern Rock, Bluegrass, Indie Rock, Hard Rock, Pop, R&B, Soul, EDM, Latin, Rock & Roll, Blues, Alternative Rock, Electronic, Jazz, Country, Folk, and Americana.
Popular Acts
Amongst the most popular acts that SunFest witnesses are The Avett Brothers, Alabama Shakes, Bastille, Awolnation, Billy Idol, The Beach Boys, Blink 182, The Black Crowes, Boston, Bob Dylan, Carrie Underwood, Buddy Guy, Celia Cruz, Cee Lo Green, Chuck Berry, Cheap Trick, Damian Marley, Cyndi Lauper, Dizzy Gillespie, Earth, Duran Duran, Ed Sheeran, Wind & Fire, George Clinton & Parliament Funkadelic, Fall Out Boy, and the likes.
What about Tickets?
The SunFest Music Festival 2020 has been canceled due to the COVID-19 pandemic. Tickets booked can be used for SunFEST 2021 scheduled for 29th April – 2nd May 2021.