Santa's Enchanted Forest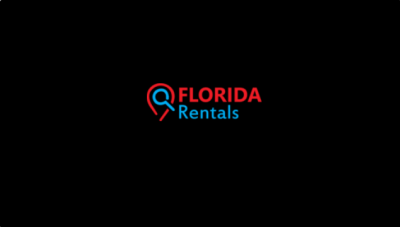 Event Start Date :
October 31, 2019
Event End Date :
January 05, 2020
Venue / Location :
Santa's Enchanted Forest, 7900 SW 40th Street,
Miami, FL 33155
The World's Largest Holiday Theme Park!
The party has already begun! All you need to do is to buy tickets now and scream later. Santa's Enchanted Forest is the largest holiday theme park in the world featuring over 100 thrilling rides, interesting shows, exciting games, and more. Buying tickets in advance will help you avoid the rush and include carnival rides, parking, shows lights displays, and roller coasters.
Rides – Kiddie Rides, Family Rides, and Thrill Rides
Santa's Enchanted Forest has something for everyone – for kids, families, and thrill-seekers.
Kiddie Rides: The most popular rides include Flying Submarine, Daytona Race Cars, Buzzing Bees, Crawl Thru Inflatables, Puppy Roll, Kiddie Swing, Merry Go Round, Dumbo, Monkey Maze Mirrors, Haunted Mansion, Club Scene Fun House, Christmas Train, Drag Strip, Orient Express Coaster, Rock and Roll Fun House, Pirate Ship Fun House, Samba Balloon Ride, Spinner, Sky High Ferris Wheel, Super Trucks, and Wacky Worm Coaster.
Shows
Important shows include Nerveless Nocks Aerial Show, Children's Variety Show, Dale Scott Magic Show, Motorcycle Globe of Death, Freestyle Motocross, Gauchos Thrill show, Wade Henry Experience Mystic Bubble Show, and Cirque Equinox.
Other Important Attractions
| | | | |
| --- | --- | --- | --- |
| Holiday Delights | Games | Interactive Fun | Adventure Experiences |
| Christmas Karaoke | Balloon Dart | Big Bee Robot Car | Bungee Jump |
| Holiday Music | Duck Pond | Face Painting | Mechanical Bull Ride |
| Millions of Dazzling Lights | Basketball Free Throw | Children's Maze | Extreme Ejector Seat |
| Fun, Food & Souvenirs | Ring Toss | Meet and Greet with Santa and Friends | Climbing Wall |
| Life-Size Hand Crafted Holiday Displays | Soccer Kick | Inflatable Playground | Virtual Realty Simulator |
| Christmas Miniatures | Shoot the Star (Machine Gun) | Dunk Bozo | Roller Coasters |
| South Florida's Tallest Christmas Tree | Water Gun Races | Paintball | |
| Mistletoe Lane | Speed Pitch | Surfing Santa | |
| Christmas Light Show Spectacular | | Robotman | |
| | | Santa's Mailbox | |
| | | 7-D Virtual Reality Simulator | |
| | | Waterballs | |