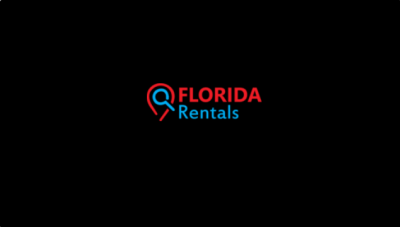 Walt Disney's Magic Kingdom
A Theme Park and Amusement Park Family Trip to Florida
Why do your children have all the fun when you have every opportunity to unleash the child in you? This is Florida, the capital of theme and amusement parks where you and your family will have a whale of a time at Walt Disney's Magic Kingdom, House of Horror Haunted Carnival in Miami, Universal's Islands of Adventure, Disney Spring, and many more. If you haven't planned a theme park and amusement park family trip to Florida yet, this is the time.
Best Theme Parks and Amusement Parks in Florida That Allure Every Family
The theme park capital of the world, Florida receives more than 4 million travelers every year. While most of them head to the pristine and happening beaches, others find solace in their tranquil neighborhoods. But, you are here to explore the theme and amusement parks, splash the water, play with your kids, and enjoy a perfect dinner with loved ones. The theme parks promise plenty of recreational activities. Immerse yourself and create memorable memories to cherish for a lifetime.
Why Miss Out the Fun?
The best theme parks and amusement parks in Florida are mentioned underneath. Next time, you are vacationing with your family you know where to steer your car.
Disney's Animal Kingdom: At Walt Disney World, Disney's Animal Kingdom offers adventure and showcases animals and nature. Plenty of fun rides are waiting for you. Also, live shows are vibrant, colorful, and entertaining. Some of the highlights of the park are Festival of the Lion King, Expedition Everest, Kilimanjaro Safari, TriceraTop Spin, Valley of Mo'ara, and Avatara Flight of Passage.
Blue Lagoon: A great source of entertainment for adults and kids, Blue Lagoon is one of the most visited places in Miami. It encompasses an area of 250 acres comprising lakes, landscapes, office buildings, etc.
The Thrill Ride Park of Busch Gardens Tampa: It is three parks in one – a thrill ride park, a botanical garden, and a zoo. Here, you will experience the best coasters including Montu (an incredible inverted ride), Cheetah Hunt (the exhilarating launched coaster), and Sheikra (the wild diving coaster). You will love the animals too. After the rides, take your family to the eating zone where your favorites are waiting. Some of them are the Desert Grill, the Zambia Smokehouse, etc. General admission will give you access to rides, attractions, shows, and animal exhibits.
Jungle Island: From Wednesday to Sunday, between 10 am and 5 pm, you get access to the gorgeous setting of Jungle Island. A South Florida landmark, the theme park is located in Miami and houses rare species of animals. The park covers an area of 18 acres and provides hands-on real-life jungle adventure.
Swim with Dolphins at Discovery Cove: What better place to connect with marine creatures in Florida than Discovery Cove? Spend time with dolphins, exotic birds, stingrays, and other marine animals. Dolphins are the star attractions at Discovery Cove. Visitors can jump into the pool to swim with stingrays. It has a huge aviary that lets people spend hours with colorful birds. Paying an extra amount would confer facilities like SeaVenture. This is an underwater tour of the Grand Reef.
Walt Disney's Magic Kingdom: The first theme park in Florida opened its castle doors in 1971. People visit the Magic Kingdom for over-the-top fireworks displays, Mickey Mouse meet-and-greets, and Dumbo flights. It has a wide range of thrill items in store. Young kids just love to explore the park. Hungry? Be Our Guest is the best place to pamper your taste buds. The restaurant flaunts dining areas modeled after Beauty and the Beast's rooms.
Where Should Your Family Stay in Florida – Vacation Condos
Condo rentals are the most popular Florida vacation rentals scattered across the Sunshine State. Not only do these staycations allow you to reach your favorite theme and amusement parks without any hassle, but Florida condo rentals let you access all modern amenities at affordable rates.